Naomi is a Licensed Marriage and Family Therapist (LMFT) specializing in individual, couples and marriage counseling in Minnesota. 
With over 5 years of experience as an individual, couples and family therapist, and as a graduate of Saint Mary's University of Minnesota-Twin Cities, I am passionate about honoring both partners' experiences and perspectives. I strive to maintain impartiality while helping couples find their way towards a passionate and loving relationship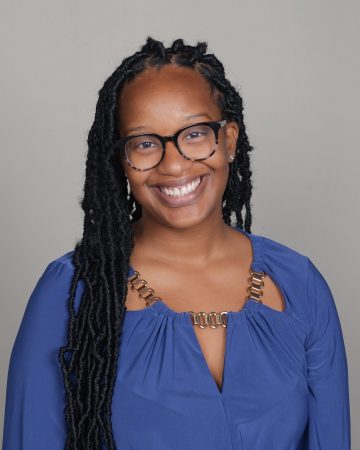 I love music, both playing and listening. I love to travel and try new things – from food to adventures like skydiving, zip-lining and running with the bulls (yes, you read that right)!
My therapeutic approach is non-anxious, non-judgmental and having unconditional positive regard for everyone in the room; I believe in meeting the client where they're at and honoring all parts of the self, such as emotional, mental, physical and spiritual. I believe that through a healthy, trusting relationship between client(s) and therapist, great change can take place.
Education:
B.A. in Psychology from Metropolitan State University
M.A. in Marriage & Family Therapy from St. Mary's University of Minnesota – Twin Cities
Licensure, Certifications, Affiliations & Evidence Based Specialties:
MN Licensed Marriage and Family Therapist
Minnesota Psychological First Aid (PFA) trained
Trauma Focused-Cognitive Behavior Therapy (TF-CBT) trained
Treatment Areas Include:
Anger/Aggression
Communication & Conflict Resolution
Child-Rearing Skills/Conflicting parenting styles
Financial Issues
Infidelity
Major Life Adjustments
Personality Differences & Incompatibilities
Power Struggles
Sexual Dissatisfaction/Intimacy Issues
Stress Management
Benjamin Hoogland is a Licensed Marriage & Family Therapist (LMFT) specializing in couples and marriage counseling in MN. He is the principal counselor at Twin Cities Marriage and Family Therapy.
With over 15 years experience as a individual, couples and family therapist, and as a graduate of University of Wisconsin – Stout, I am enthusiastic about helping couples learn how to create their ideal relationship. Despite what you may have heard from national experts, or your friends, it is possible. Not in the future, not with someone else…now and with your current partner/spouse.
I am married and have 4 beautiful children – all girls, under 8. I have learned through my own experiences that relationships take work, just like anything that is worthwhile. I don't have many hobbies (see – 4 girls under 8), but I love nature, travelling and learning – I'll never stop learning and growing!
In addition to being a prominent relationship therapist, I have presented internationally at conferences, churches and to general audiences speaking on the topics of communication, building healthy relationships, family cohesiveness, conflict resolution and more.
I provide support and practical feedback to help individuals and couples effectively address personal and relationship challenges. I integrate cutting edge techniques built to improve your relationship and take it to places you doubted were possible. With compassion and understanding, I work with each individual, couple and family to help them build on their strengths and attain the personal growth they are committed to accomplishing.
Education
B.A. in Youth and Family Ministry from Augsburg College (Minneapolis, MN)
M.S. in Marriage and Family Therapy from University of Wisconsin – Stout (Menomonie, WI)
License, Certifications & Awards
Licensed Marriage and Family Therapist (#2213)
AAMFT Approved Supervisor
Minnesota Marriage and Family Therapy (MFT) Board Approved Supervisor
Minnesota Board of Behavioral Health (BBHT) Approved Supervisor
Emotionally Focused Couples Therapy – Basic
Gottman Method Couples Therapy Level 1
Prepare/Enrich Facilitator
Trauma-Focused Cognitive Behavioral Therapy (TF-CBT) certified
Student of the Year (Awarded during M.S. degree)
Additional Training
Emotionally Focused Couples Therapy
Gottman Method Couples Therapy
Prepare/Enrich
Dialectical Behavior Therapy (DBT)
Youth & Addiction (Hazelden)
Trauma Informed Care
Yoga Calm
Discernment Counseling for Couples
Evidence-Based Practices
The Chemistry of Calm
Professional Activities and Memberships
American Association for Marriage and Family Therapy
Minnesota Association of Marriage and Family Therapists